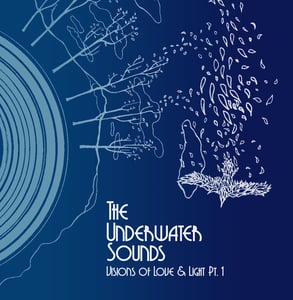 $

11.00
** USE DROP-BOX BELOW TO SELECT AVAILABLE ALBUMS
VISIONS OF LOVE & LIGHT Pt. 1
The new EP, released September 30, 2014! This work is truly a labor of love that took us over a year to complete... the 5-song EP highlights the reggae, the funk, the groove, and the soul that is so much a part of the underwater "sound".
1. WORK IT OUT
2. BECOME MIGHTY
3. MY FUTURE
4. TWO ROADS
5. I WONDER
Free Shipping!
TOTAL - $11.00
XXXXXXXXXXXXXXXXXXX
"QUE SE QUEDA" LP
Released in January 2012. Produced by Daoud Shaw (Van Morrison, Jerry Garcia Band). Still under the name, "Sonni Shine & The Underwater Sounds", This is the bands first full length attempt. Independent release.
Free Shipping!
TOTAL- $13.00